Online Baccarat — Enjoy the Classic Game at These Premium Casinos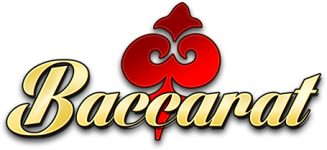 Baccarat is a card game steeped in glamour and prestige. Most people know it as James Bond's favorite form of gambling, but it was also the go-to past time activity for the French nobility. Today, baccarat is all the rage in Asia and is experiencing a renaissance in Western markets.
If you're wondering what the fuss is all about, this review is just for you. We'll discuss the unique advantages of this game, explain its rules, and list the best casinos for playing baccarat online.
Best Sites for Online Baccarat & Casino Games
T&C's apply to each of the offers. 21+
The Three Main Advantages of Baccarat Online
It's super straightforward — If you want to achieve success in card games like poker or blackjack, you'll have to remember many rules and adopt a proper plan of action. Baccarat is much simpler. You can think of it as a game of "heads or tails" that can also produce ties. Of course, there are some good-to-know details that we'll discuss below, but this analogy will help you understand the gist of it.
It has great odds — In casino games, the house always has the edge over the player. However, the extent of this advantage depends on the gambling genre. Online baccarat's two main bets come with a house edge of just 1.06% and 1.24%. This means that you can benefit from some of the best return rates in gaming without spending hours learning complex strategies.
It's more accessible than ever — This form of gambling was revolutionized with the advent of online casinos. Nowadays, there are tables that can accommodate any budget. Hobby players can wager as little as $0.10-$5 per hand, while the top limit for high rollers often stretches to $10,000.
What's the Most Popular Type of Online Casino Baccarat?
Back in the olden days when baccarat was largely a European phenomenon, the two most prominent versions of the game were called "Chemin de Fer" and "Baccarat Banque." These two variations are still enjoyed in land-based establishments across the Old Continent, but keep in mind that you won't find them when playing baccarat online. Casino sites tend to offer "Punto Banco," an Argentinian version that was popularized in Las Vegas. Now, let's review the most important rules and aspects of this variant.
The Rules of "Punto Banco" Baccarat
So, why is "Punto Banco" so prevalent? The most important reason is convenience. Unlike those French variants we mentioned earlier, this iteration is played with a croupier who handles the cards. The house will take care of the shuffling, cutting, and dealing, leaving you to focus on the most important part — where to place your bets. The three basic wagers include "Punto" (you'll see it as Player at most places), "Banco" (Banker), and "Tie".
In baccarat gambling, cards are dealt to the sides of the Player and Banker. The names of these two positions are somewhat misleading, as you are free to bet on either of them. That's why we made the analogy to "heads or tails" earlier. But how is the winner determined? Well, one side will achieve a higher point tally than the other. The best score is 9 (known as the big natural), followed by 8 (small natural). If a tie occurs and you have money on Player or Banker, your wager will be returned.
If you've tried blackjack, you might think that you have a say at how or when cards are dealt, but that's not the case. The process is predetermined and handled by the dealer. That covers the basics of baccarat betting. Now, we'll reveal the card values and drawing procedures, which are good to know if you plan to play for real money.
Card Drawing and Values
Most often, the online version of the game is played with eight 52-card decks. The first card is dealt to the Player, the second to the Banker, and the process is repeated once more until both sides get two cards each. Here are the card values:
10s, Jacks, Kings, and Queens are worth 0 points.
Aces have a value of 1.
The numbered cards from 2 to 9 are worth their face value.
In baccarat online, the score of a hand is determined by the sum of its cards. If the total exceeds 10 points, then 10 is subtracted from it. For example, if you see that the "Banker" side has two 9's, the total value of that hand is 8 (9 + 9 = 18 – 10 = 8).
There's also a "Third Card Rule" that will issue an additional card on the following conditions:
Both sides
If the Player or Banker gets a score of 8 or 9, no additional cards will be drawn.
When both sides have a hand worth 0-7 points, the best online baccarat versions adopt these rules:
Player
One more card is drawn to a hand worth 0-5 points.
The Player stands on a 6 or 7.
Banker
If the Banker has a 0-3, a third card will be drawn (unless the Player has a natural 8/9).
On a 4, a third card is drawn if the Player has 2-7.
On a 5, a third card is drawn when the Player has 4-7.
On a 6, the Banker will only draw when the Player gets a 6 or 7 from a 3-card hand.
The Banker stands on 7.
What Payouts Can You Expect When You Play Baccarat Online?
Some people assume that the Player & Banker in internet baccarat have equal chances of winning. However, as evident from the section above, the latter side gets to act last and follows a more complex ruleset. This slightly affects the probability of winning and the payout ratios.
If you bet on Banker, you will enjoy the best return rates (98.94%). However, do note that a commission of 5% is charged when this side is a winner, so you'll receive a reward of 19:20. Conversely, the Player bet comes with a slightly lower 98.76% RTP, but your winning wagers get doubled, and you don't pay a commission.
As for ties, baccarat sites will offer you between 8:1 and 9:1 for a correct prediction. This might seem hefty, but the odds are quite bad. The house edge on this one can reach up to 15%, so we advise you to avoid it. Besides, when a tie occurs, Player/Banker bets are returned, so you won't lose anything
Side Wagers – Additional Baccarat Betting Options
The most traditional forms of baccarat offer the three betting positions we discussed above. However, operators have come up with a variety of side bets to keep things fresh and interesting. It's worth noting that these extra wagers typically come with large payouts and a substantial house edge. Thus, we only advise you to use them if you are comfortably ahead or are willing to take a long shot with a small sum.
If you're wondering where to play baccarat online with these side bets, the list at the beginning of this review will help you out. Now let's explore the most commonly found extra wagers:
Player/Banker Pair — This one is simple. It pays out if the first two cards on the side you've selected form a pair. The suit doesn't matter, so you'll win if you land a 3 of Diamonds and a 3 of Spades, for example. The payout is usually 11:1, and the RTP stands at 89.64%.
Either Pair — You'll get a 5:1 payout if a pair comes up on any side. The RTP is 86.29%.
Perfect Pair — A baccarat casino online will give you a 25:1 payout if the 2-card hand of the Player/Banker consists of two completely identical cards (e.g., two Aces of Spades). 91.95% RTP.
Big/Small — Big pays 0.54:1 when the total amount of cards drawn within a single round is 5 or 6. Small has a 1.5:1 reward when you correctly predict that exactly 4 cards will come up.
Egalité wagers —You will win if you correctly forecast an exact tie on the next round. For example, if you guess that the Player & Banker will draw with a 3, you'll get a whopping x200 times your bet. This is one of the best online baccarat payouts, but it won't be easy to get it. The house edge varies from 12.5% to 6.4%.
Dragon — This one pays when the hand you've selected either wins as a natural (you get 8 or 9 from the first two cards) or wins by 4 points or more. The larger the point difference, the bigger your reward. However, the house edge often nears 30%, so we don't advise you to put money often on this position.
Live Dealer Tables – The Best Way to Play Baccarat Online
If you're a real-money player, there's no better way to enjoy online baccarat than joining a nice live dealer table. Leading studios like Evolution, Playtech, Ezugi, and Visionary iGaming offer masterful broadcasts hosted by attractive croupiers around the clock. You can watch real cards being dealt while chatting with the lovely presenters and other players.
This combination of authenticity, convenience, and social interactions is truly hard to beat. Furthermore, the above studios also provide sub-genres of Punto Banco that are great if you want to mix things up. Let's check out the most exciting variations.
Baccarat Squeeze — In some variants, the cards are dealt face-down as a way to increase excitement and anticipation. Evolution's best online baccarat tables of this kind follow the action with more than 15 cameras. This allows you to get multiple angles while the dealer squeezes and bends the card to show parts of it before turning it face up.
Control Squeeze — Also a fantastic innovation from Evolution. Here, the cards are placed face-down against glass panels and are captured by cameras. When they appear on your UI, you'll see a virtual filter that obstructs their values. You can "squeeze" the edges with your mouse pointer or thumbs and control the reveal as you see fit.
No Commission — Quite a popular choice in the lobbies of Playtech and Evolution. In this type of baccarat online, the 5% fee that you pay on a winning Banker bet is removed. However, you will only get 0.5:1 when this side wins with a 6. The overall return rate of the Banker is reduced, so it's best to play with a commission.
Speed Baccarat — If you're short on time and just want to get in a few bets quickly, this one is a great choice. It reduces the average time of a round from about 50 seconds to below 30.
Lightning Baccarat — One of the more exotic Evolution offerings. Each round, 1 to 5 cards are randomly selected and boosted with multipliers of 2x-8x. If one of these supercharged cards land on a side that you picked and wins, baccarat sites will pay you big time. Keep in mind that to participate, you'll have to pay a rather hefty 20% commission.
Dragon Tiger — A quick baccarat-like game in which only one card is dealt to each side. It has a special "Suited Tie" side bet with a hefty 50:1 reward, but the house edge on the main wagers is close to 4%, making the traditional versions a better choice.
Is There a Reason to Play RNG Versions of the Game?
All-virtual baccarat is starting to go out of fashion, as the experience of playing with a computer can't compete with live dealer games. However, in certain situations, RNG games can be quite useful. The most obvious advantage is that they often have demos.
Each baccarat online casino on our list will allow you to fire up a free-to-play mode where you can see how the gameplay flows and practice for free. Furthermore, some of the better titles are excellent for a quick session, as they come with a "turbo" toggle that can reduce the span of a round to 10 seconds or less.
Baccarat Gambling Systems and Strategies
Not every gambling genre is entirely based on luck, but baccarat is. Still, that doesn't stop people from trying to find patterns or approaches that will help them predict the next result of what is essentially a random coin toss. We would advise you to avoid negative progressions like Martingale or d'Alembert, as they can lead to huge losses if you experience a losing streak.
Still, if you don't like to play baccarat online with small bets of equal value, there are one or two systems that are less likely to wreck your bankroll. One of them is called "Paroli." This is a positive progression strategy that will allow you to ride your successful streaks and score some nice winnings on occasion. Here's how it works:
Begin by placing a small bet that's worth 1% to 3% of your bankroll. Don't bother with side bets or ties; the Player/Banker positions will give you the highest probability of winning. For example, if you have set aside $100, wager $3 on Player or Banker at the start.
When you win, this baccarat betting approach wants you to double the amount you won and repeat the process until you lose (e.g., $3 x 2 = $6 x 2 = $12 x 2 = $24, etc.). Alternatively, you can set a limit of 3 consecutive wins before you revert to the initial fixed bet amount.
On each loss, return back to your initial bet of $3 (or whatever you started with).
Again, don't expect to consistently beat the house, as the casino's advantage is always there. Also, it's best to set aside a limit on how much you can tolerate to lose beforehand and stick to it.
Put Your Knowledge into Practice
You've reached the end of our online baccarat article. Congratulations! You now know everything about how the game is played, its various side bets & sub-genres, and you've even learned a bit about the commonly used systems. From here, it's up to you to put the information provided here to good use.
If you're new, it's best to practice a bit before staking real money. Fortunately, the learning curve is far from steep, so you'll be able to quickly put some skin in the game if you desire. Once ready, feel free to check out the verified gaming sites on our list. Aside from featuring the table classic, they will welcome you with a hefty bonus and tons of other goodies. Good luck and play smart!